OUR MISSION
Deepening Faith • Inspiring People • Elevating Service
Good Shepherd is a Christ-centered community of believers called to reach out and welcome all. Our mission is to spread the God's Word of love, justice, and mercy to all. We are grateful for the gifts we have been given in this mission: our faith, a willingness to take risks, relationships with each other steeped in grace and care, and the love of music.
OUR HISTORY
In 1901 a group of Lutherans formed a congregation, called a pastor and eventually affiliated with the wider Lutheran Church. In 1903 the first sanctuary was built at our present site and a larger sanctuary was built in 1924. We continue to cherish our beautiful church, which has been renovated over the years to meet the needs of our faith community. In 1960 the education building was constructed, which now is our center for learning and service. Each week, with all the different groups that use our building and our own ministries, over a thousand people use our facilities for nurturing the faith, worshiping God and serving community and our world.
OUR MEMBERS
Our Members come from Orange and Rockland counties in New York and Bergen County in New Jersey and represent many different religious backgrounds. We have found that "variety is the spice of the Christian life" and enjoy sharing the strengths of our various backgrounds while relying on our common foundation, Jesus Christ.
pastor
J. LENA warren
Pastor Lena has been at Good Shepherd since 2016. Prior to moving to Pearl River, she served two congregations in Naugatuck, CT. She has also lived in Pennsylvania, Tennessee, South Carolina, two provinces in Canada, and she was born in Nigeria. She brings, quite literally, a world of experiences with her. Lena has a diverse educational background as well, with an undergraduate degree in Environmental Science and a Masters in Plant and Soil Sciences, in addition to the usual theological degrees that you need to be a pastor. Lena is married to Lee Warren and they have two cats, Hildegard and Marcella … and a hedgehog who has earned the name "Sir Hiss-a-lot." Lena and Lee are avid outdoors people and are creative and crafty, too.
music director
brian burns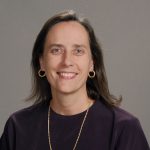 coordinator of faith formation
lisa holliday
Lisa Holliday is our Coordinator for Faith Formation. She has an undergraduate degree in Social Work and a Master of Divinity degree, serving as an ordained pastor in the Evangelical Lutheran Church in America. She has been married for 23 years and has three children ages 12 – 19. As Coordinator for Faith Formation Lisa is responsible for facilitating our Christian Education programming for all ages. She is involved in our Sunday School, Confirmation, Bible Studies, book groups, Vacation Bible School, as well as managing Good Shepherd's "Facebook" pages and editing our weekly e-newsletter "By The Way."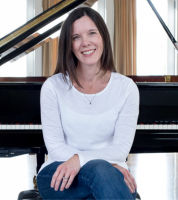 organist
elaina burns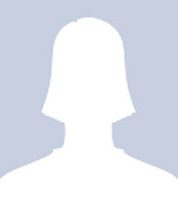 communications coordinator
katy wong
Katy Wong is the newest member of the Good Shepherd family! The Communications position was recently created to act as a liaison between the office and church community. Katy creates and designs all print and digital media for the church, including Cross Connections, By the Way email newsletter, as well as running social media accounts. A fun fact is she attended Creative Play back in 1999 and is now back as an alumni in the same creative field! She looks forward to meeting you as she gets comfortable in her new position. Feel free to say hi! katy@gspr.org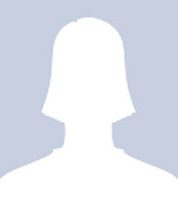 secretary
dale damon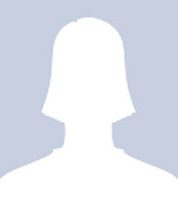 book keeper
lisa filatov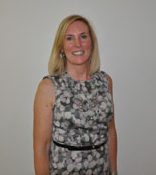 creative play director
maureen connely
Maureen Connely has been working for Creative Play for 18 years. She was a teacher for the 3-day 3-and 4-year olds for 13 years, prior to moving into the office working as the Assistant Director. A little known fact is that she was the first teacher to introduce the 5-day 4-year old class. Personal facts, Maureen is a parishioner of St. Margaret's in Pearl River, and is a Eucharistic Minister. She has been married to Joe for 29 years and they have 2 daughters and 1 son, all Creative Play graduates!! Maureen has been a long-suffering NY Mets fan and a season ticket holder for the NY Jets. Each year she hopes it will be their year!