Growing
Our faith grows and changes throughout our lives and it is important to continue to learn about God with others as long as we live. Even the things we think we know: the Creeds, the Sacraments, and the Bible are good to return to again and again for they are an endless fountain of grace and God speaks continually to us through them.
Faith
We have numerous opportunities for children and adults to grow in faith at Good Shepherd:
Bible Studies
Two book groups
Food, Faith and Friends
Adult Forum series throughout the year
Sunday School grades PreK-5
Confirmation grades 6-8
Therefore I again implore all Christians … not to be doctors too soon, and imagine that they know everything … but that they daily exercise themselves well in these studies and constantly treat them; moreover, that they guard with all care and diligence against the poisonous infection of such security and vain imagination, but steadily keep on reading, teaching, learning, pondering, and meditating, and do not cease until they have made a test and are sure that they have taught the devil to death, and have become more learned than God Himself and all His saints.
Martin Luther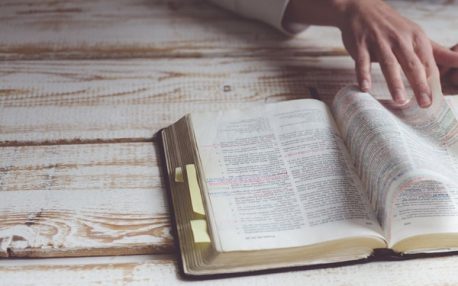 "All Scripture is God-breathed and is useful for teaching, rebuking, correcting and training in righteousness, so that the servant of God may be thoroughly equipped for every good work. " – 2 Timothy 3:16-17
Bible Study
Wednesdays 10 a.m. & 7 p.m.
Bible Study group meets on Wednesdays. If mornings work best for you, come at 10 am. If evenings are better then come at 7 pm. Both groups will cover the same material.
In October we began exploring the book of Acts.
Sunday Night Book Group
Our Sunday night group meets Sundays at 5 p.m. Beginning this Fall, we will be reading Strange Glory: A Life of Dietrich Bonhoeffer by Charles Marsh. Watch Marsh talk about Dietrich Bonhoeffer's life here.
We have read a lot of different books together including Outlaw Christian by Jacqueline A. Bussie, Mudhouse Sabbath by Lauren Winner, Here I Stand: A Life of Martin Luther by Roland Bainton, Holy Envy by Barbara Brown Taylor, The Book of Joy by the Dali Lama and Desmond Tutu.
Our plan for our next few books are:
Starting Late September 2019: Strange Glory: A Life of Dietrich Bonhoeffer by Charles Marsh
Starting January 2020: God is Not One: The Eight Rival Religions that Run the World—and Why Their Differences Matter by Stephen Prothero
Starting May 2020: Confessions of a Funeral Director: How the Business of Death Saved My Life by Caleb Wilde
If you're interested in reading with us, contact Pastor Lena
Tuesday Night Book Group
Our Tuesday night group meets Tuesdays at 7 p.m. This fall we are reading Everything Happens For A Reason And Other Lies I've Loved by Kate Bowler.
At thirty-five, everything in Kate's life seems to point toward "blessing." She is successful in her carrier, married to her high school sweetheart and is a new mom. Then she is diagnosed with stage 4 colon cancer.
"Frank and funny, dark and wise, Kate Bowler pulls the reader deeply into her life in an account she populates affectionately with a colorful, often hilarious retinue of friends, mega-church preachers, relatives, and doctors. Everything Happens For A Reason tells her story, offering up her irreverent, hard-won observations on dying and the ways it has taught her to live." (book jacket)
If you'd like to participate in this book group, contact Lisa Holliday to order a copy.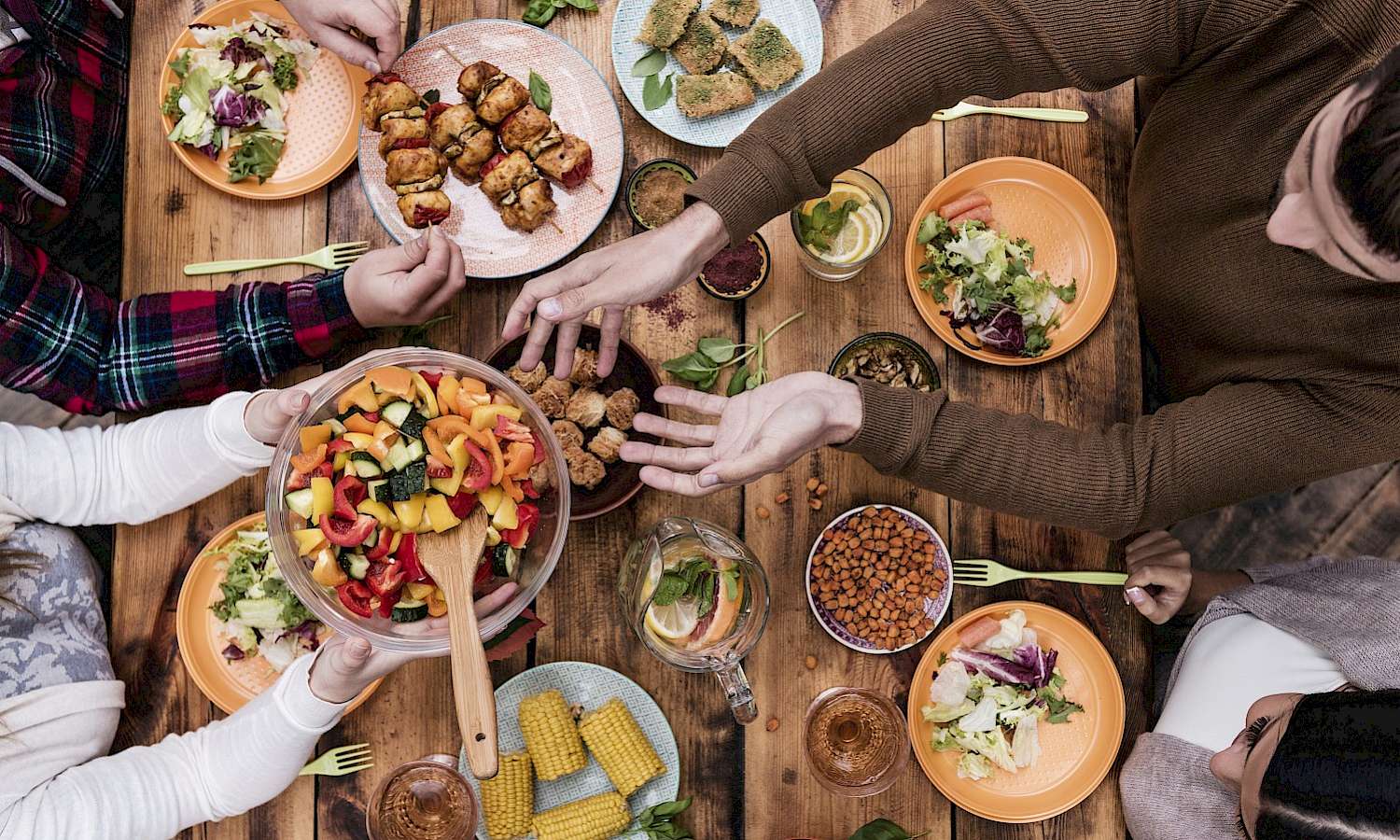 "If you really want to make a friend, go to someone's house and eat with him… the people who give you their food give you their heart." -Cesar Chavez
Food, Faith, and Friends
Good Shepherd's Food, Faith & Friends provides an opportunity for all young, middle-aged, and senior adults to gather together once a month to meet new people, share a little about our life and faith journeys (including our questions), and share some food together. The group meets September through June. Everyone is welcome!